Inevitably, the pandemic curbed transfer activity in January, bringing relative quiet to one of football's busiest months of the year. Some clubs stood pat, afraid to open their checkbook, while others got creative, using different formulas to get deals done. Here, theScore nominates the biggest winners and losers of the January transfer window:
Winners: Arsenal and Mesut Ozil
His time in purgatory is over. After spending the better part of a year on the fringes, Ozil finally engineered a move away from Arsenal in January – and to his boyhood club, no less. The transfer to Fenerbahce made sense from all angles. Ozil freed himself from a toxic situation, Arsenal shed his onerous wages, and Fenerbahce trumpeted the arrival of one of its own.
When the deal became official, many Arsenal fans thanked Ozil for his service. As complicated as his legacy may be, the 32-year-old is still remembered as the signing that electrified north London in 2013.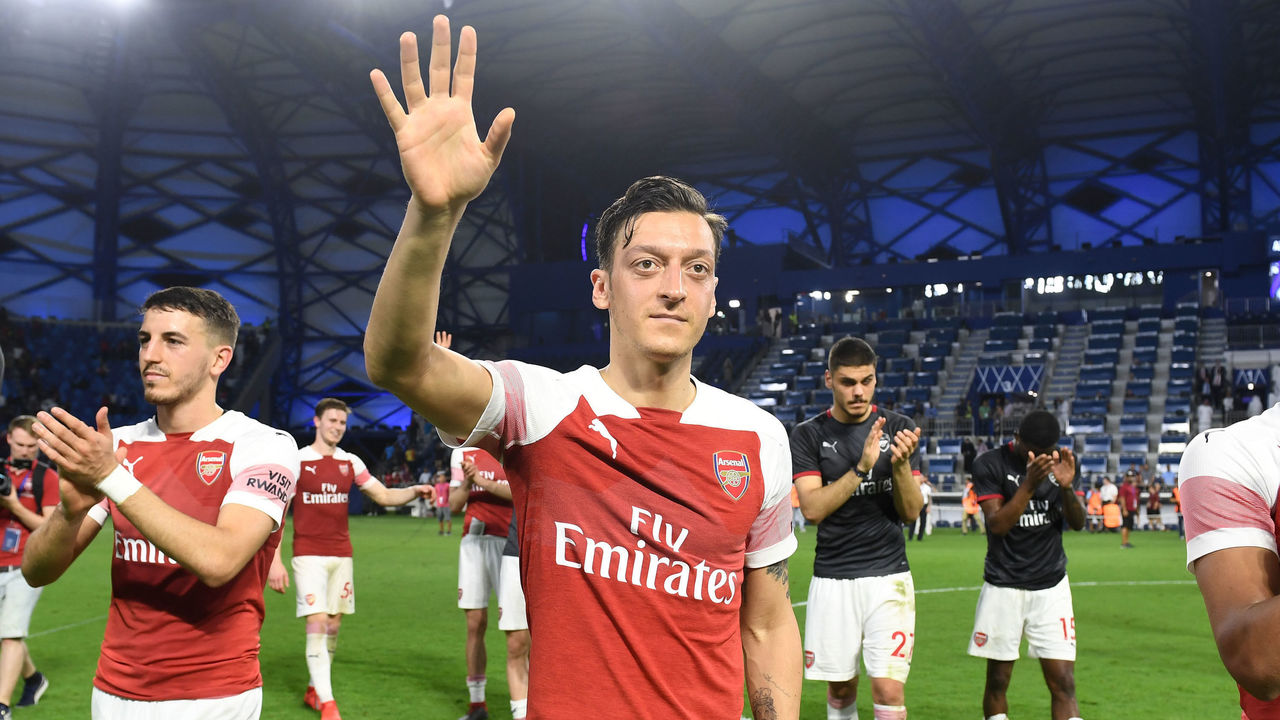 Who's to blame for the mess that ensued? Did Arsenal ostracize Ozil? Did he ostracize himself? The contract he signed in 2018 weighed on him like an albatross, but the club seemed all too happy to pay him £350,000 per week at the time.
It's best they parted ways now. There was no reason to wait for Ozil's contract to expire in June. That would've bred even more discontent and distracted manager Mikel Arteta at a critical point of the season. Now, the Gunners can focus on European qualification. With Shkodran Mustafi, Sokratis, and Sead Kolasinac also off the books and Martin Odegaard offering more creativity, the club can feel satisfied with its business.
Losers: Barcelona
All may be well on the pitch – Barcelona are currently on a five-game winning streak in La Liga – but the state of this club is still in tatters. January's presidential elections were postponed due to the ongoing pandemic, leaving a power vacuum at the top that's prevented any meaningful change from happening.
Not to mention the club's shambolic financial affairs. In the same month, Barcelona revealed liabilities totaling €1.4 billion. Somehow, they still owe Liverpool money for Philippe Coutinho, which happened three years ago.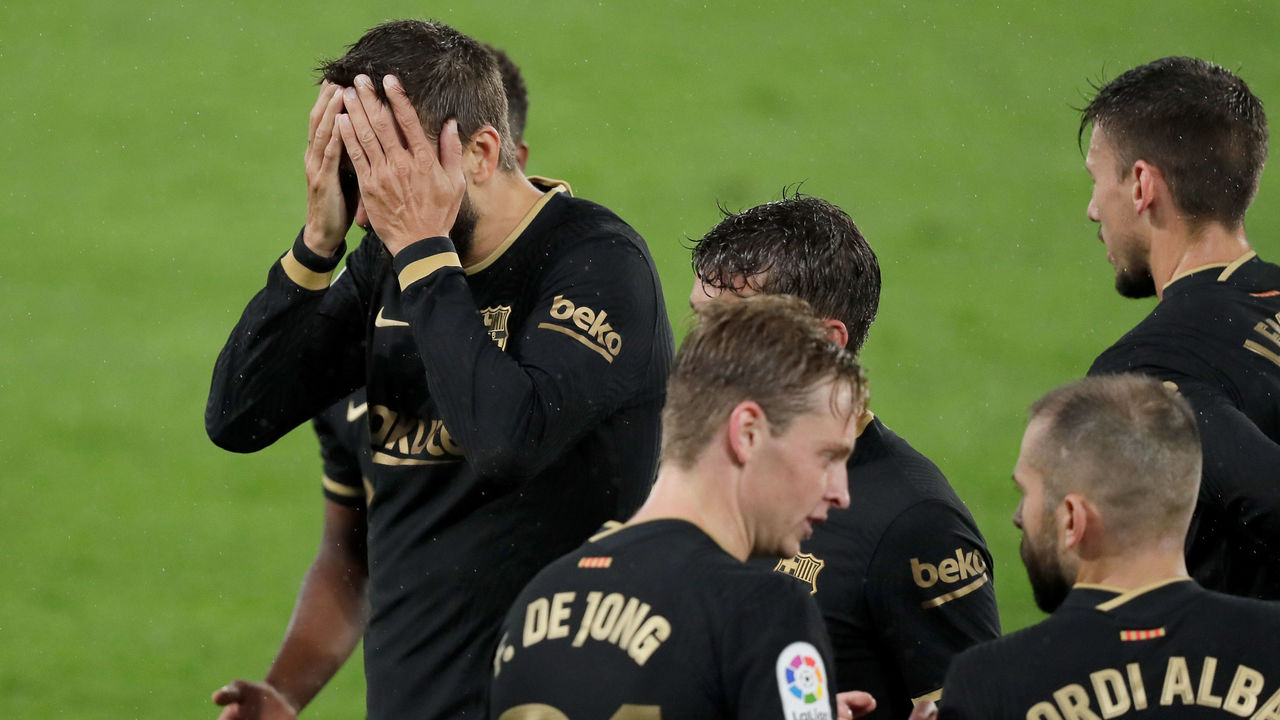 Considering the entire situation, it's no wonder Barcelona couldn't afford any new signings in January. A deal for Manchester City defender Eric Garcia – who came through Barcelona's academy before following Pep Guardiola to the Premier League – could not be completed even for a nominal fee. Personal terms have never been an issue, but Barcelona, with all of their financial difficulties, couldn't make a single move to boost their title chances this season.
Winner: Christian Eriksen
In a split second, everything changed. Eriksen's free-kick against AC Milan – the winner in last week's wild Coppa Italia quarterfinal – appears to have altered his trajectory at Inter Milan. Once considered on the market, Eriksen is now staying put.
And it looks as if manager Antonio Conte, who ostracized the Dane earlier in the season, is happy to give the midfielder a second chance. Days after making that profitable cameo appearance, Eriksen lasted the full 90 minutes against Benevento. It was the first time the 28-year-old started and finished a Serie A match this season.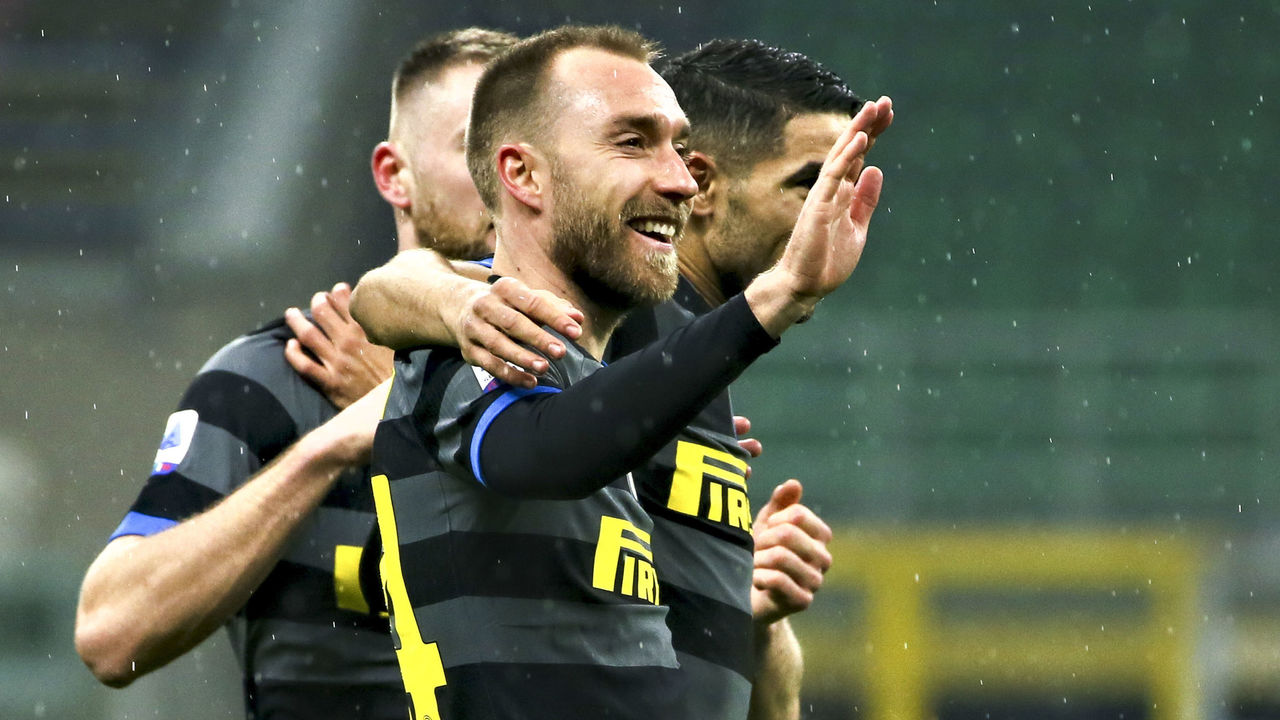 What if he hadn't scored that timely winner in second-half stoppage time? Before that, Inter sporting director Giuseppe Marotta was openly flogging Eriksen in the shop window, seemingly begging for someone to take him off Inter's hands. Conte publicly humiliated Eriksen, sending him on with minutes remaining in certain games. Leicester City and former side Tottenham Hotspur emerged as potential places of refuge, only for talks to break down over fees and wages.
But Eriksen shined on the weekend, dictating play in a deep-lying position in the 4-0 victory over Benevento. Suddenly, he has a role to play.
Losers: Agents
Facing a growing economic crisis and travel restrictions related to the ongoing pandemic, clubs couldn't haggle the way they used to. Agents couldn't close as many deals as they'd like. Medicals took place remotely, and low-cost loan deals became the operation of choice.
It's in stark contrast to last year when teams in the top five leagues splashed an estimated €930 million on new signings. Over the past month, that number dropped to €262 million, marking a 72% decrease in transfer spending. Sebastien Haller's €22.5-million transfer to Ajax will go down as one of the window's biggest deals. That tells the whole story.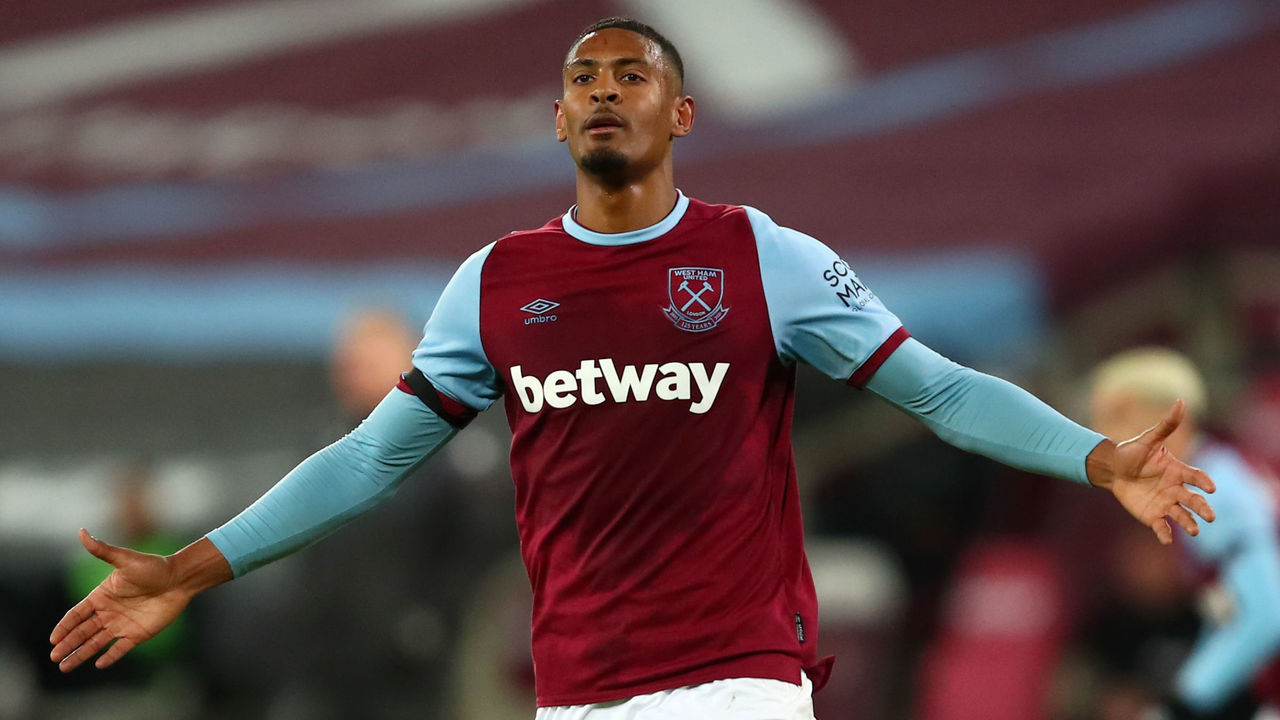 Agents were already feeling resistance on an institutional level. Before the economic downturn, FIFA began passing regulations restricting the power of super-agents, limiting the number of parties they could represent and the commission they can receive. Spending may never again reach pre-pandemic levels.
Winners: Liverpool
For the entire month, Jurgen Klopp played down Liverpool's chances of signing a center-back.
On Monday, they ended up with two.
The Reds made the most of transfer deadline day, finalizing deals for center-backs Ben Davies and Ozan Kabak. Both transfers could be categorized as low-risk acquisitions with considerable upside. Davies cost a reported £1.6 million, while Kabak, one of Turkey's up-and-coming stars, arrived on a simple loan with a reported £18-million option to buy.
Davies is a bit of a wild card – the 25-year-old has never competed in the top flight before – but his flexibility should be deemed an asset. He can play at both the center-back and left-back positions, and considering how grateful he is just to join the reigning champions, he'll offer no complaints when he finds himself on the bench.
Kabak is arguably the biggest signing of the window, and for a while, it didn't look like it would happen at all. But Klopp and Co. managed to thrash out a reasonable last-minute deal that provides immediate cover. It also gives Kabak the opportunity to earn a permanent move. It's rare to see a deal of this magnitude come together so quickly – and even rarer to reach an agreement on such fair terms.
Loser: Dele Alli
The promise of a loan move away from Tottenham – where playing time has been at a premium – seemed like the best compromise for all parties. Jose Mourinho had no use for Alli in the first half of the season, and Alli, now 24, likely would have relished the opportunity to reunite with former mentor Mauricio Pochettino at Paris Saint-Germain.
Ultimately, Spurs blocked his exit, reportedly out of fear of being shorthanded. Giovani Lo Celso's hamstring injury is apparently worse than previously thought and could rule out the Argentine for the next few weeks.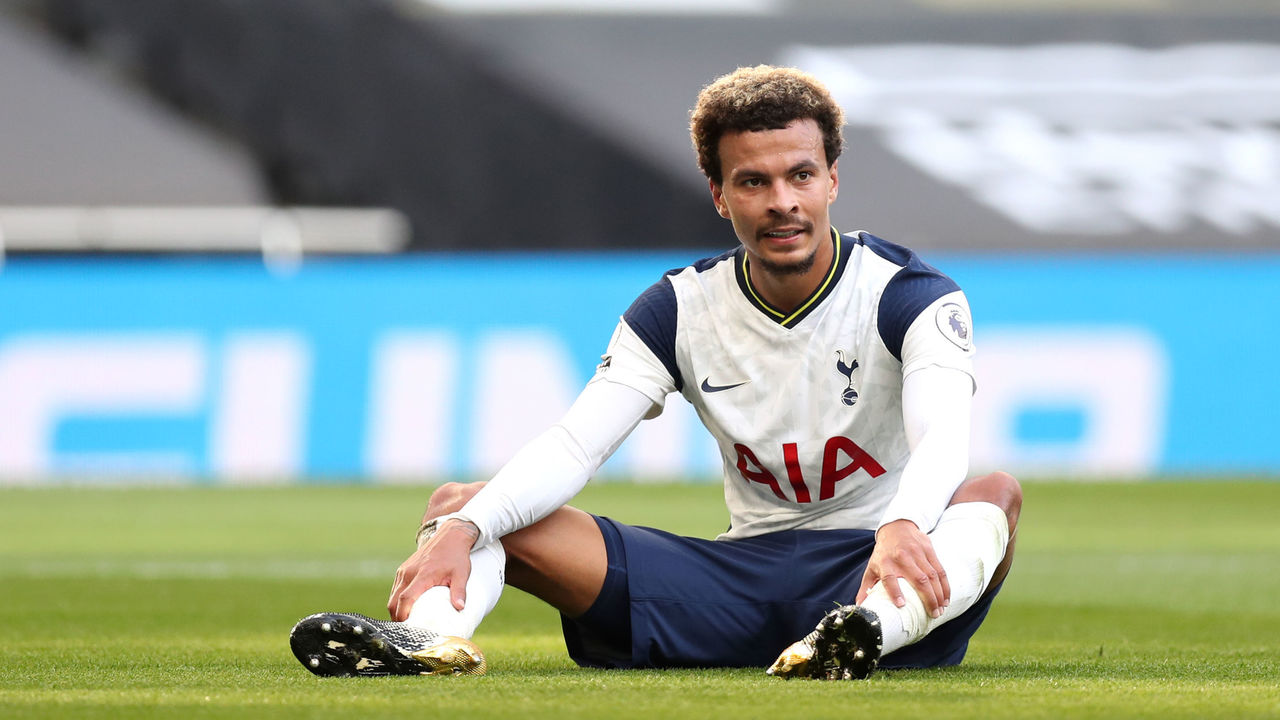 It's unclear if Mourinho will even give Alli a run in the side. The club says he's carrying a tendon injury of his own.
If the situation doesn't improve, his career could be at a significant crossroads. His overall form has dipped dramatically since the 2018 World Cup, where he struggled to make an impact. Given he has three years remaining on his contract, Alli will have to revisit his future in the summer.