Uncertainty over Lionel Messi's future has persisted since the Argentine failed in his attempt to engineer a move away from Barcelona last summer.
And it doesn't look like speculation will end anytime soon.
Especially now that Barcelona manager Ronald Koeman acknowledged there's no guarantee that the six-time Ballon d'Or winner will stay in the Catalan capital beyond this season.
"I'm not confident about (Messi staying this summer)," Koeman told iconic English striker Alan Shearer, who interviewed the former Everton boss for The Athletic.
"I'm hopeful, yes, about this because he's still a great player and he's still winning matches for us, for the team. I'm enjoying being his coach; if you look at his qualities every day in the training sessions, it's incredible. Of course, he came as a young kid to Barcelona. And I still don't see Leo Messi in another shirt other than the Barca shirt."
Messi sent shockwaves through the football world in August when it emerged that he wanted to leave the Camp Nou. He ultimately decided to stay in order to avoid a legal battle with the club after former president Josep Maria Bartomeu rejected his request.
The 33-year-old – who is on pace to record career-low statistics even though he has 16 goals and six assists in all competitions – admitted that the transfer saga affected his play at the beginning of the season. But Koeman was full of praise for Messi's professionalism on and off the pitch.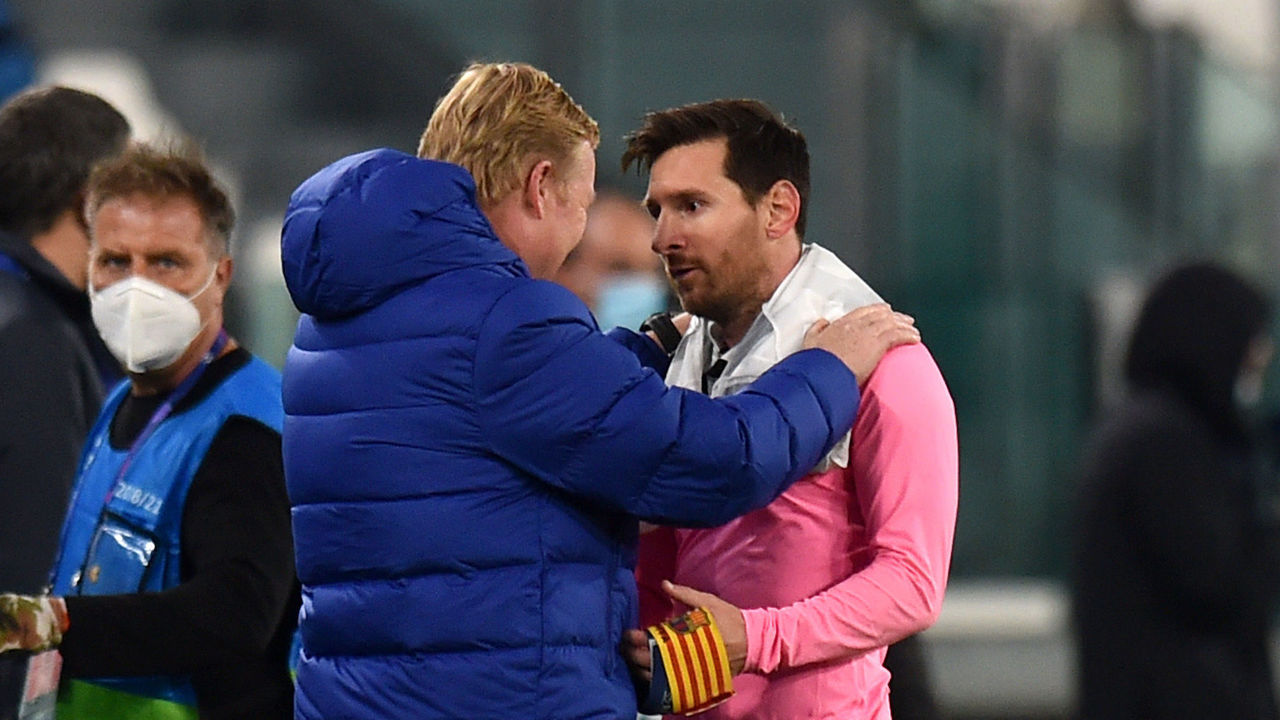 "I don't have any problems with Leo," Koeman said. "He is the captain of the team. I speak to Leo about tactical things and we have a really good professional relationship that I have with all the players. But he is … OK, he's the captain, so you always have more communication with him."
Rather than speculation about his star player, Koeman said the biggest challenge he's faced this season is the lack of a club president since Bartomeu resigned in October.
"We need a president who's making the future of this club," he said.
"The most difficult thing for me as a manager is that there is no president, there is not a No. 1 in the club who makes the decisions. All these kinds of decisions need to be taken by the manager and that's more difficult.
"You don't have, at the moment, somebody to communicate with about how we need to continue. That's difficult. The club needs a president as soon as possible."